Images of America: Highland Park, by Charlie Fisher and HPHT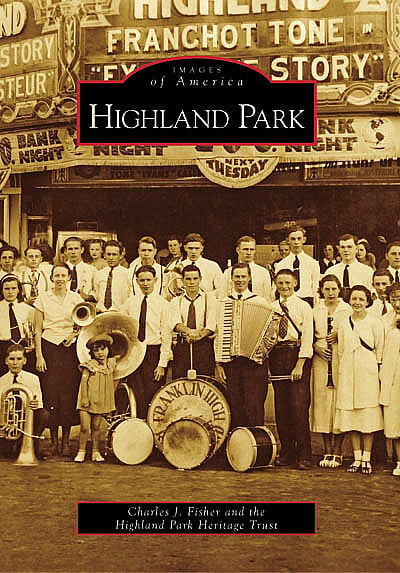 This book is full of historic images and information of our beloved neighborhood of Highland Park, Los Angeles.
Founded during the 1886 land boom in Southern California midway between the cities of Los Angeles and Pasadena, the original Highland Park Tract was part of the Rancho San Rafael. Highland Park was the first town to be annexed by Los Angeles, but it nonetheless retains a strong sense of its own identity and has taken a fiercely independent path. The community prides itself on its unique history, architecture, and diversity, and it has always been the home of artists and writers. One such resident was Charles Fletcher Lummis, who helped to preserve the history and culture of the land he dubbed "the Southwest."
Author Charles J. Fisher is a professional historian specializing in local history. A native of Los Angeles, he grew up on Mount Washington and has lived in Highland Park for over 25 years. He has researched, written, and advocated for more than 85 successful monument applications in Los Angeles and is a past president and current board member of the Highland Park Heritage Trust (HPHT).
The photographs in this book are drawn from the collection of Virginia Neely, one of the original founders of the HPHT, as well as from the author's collection and other local sources.