Images of America: Garvanza, by Charlie Fisher and HPHT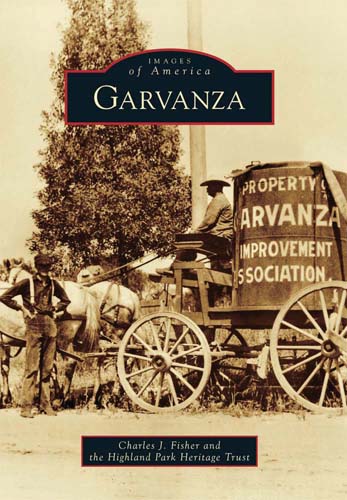 Named for the garbanzo bean that Julio Verdugo raised on his Rancho San Rafael, the town of Garvanza was laid out by Ralph Rogers in 1886. The community soon became a haven for artists and others seeking a refuge from the growing urban life of Los Angeles. Early institutions included the Church of the Angels and the Judson Studios, founded by painter William Lees Judson to create art through stained glass. The town's identity was eventually overtaken by neighboring Highland Park, but the community name was reestablished in the 1990s by today's residents, who are as in love with its beauty as those 110 years earlier.
Author Charles J. Fisher is a professional historian specializing in local history. A native of Los Angeles, he grew up on Mount Washington, a stone's throw from Garvanza, and has lived in adjacent Highland Park for almost 30 years. Fisher has successfully researched, written, and/or advocated more than 110 successful monument applications in the City of Los Angeles, and is a past president and current board member of the Highland Park Heritage Trust (HPHT). The photographs used in this book are mostly from the collection of Virginia Neely, one of the original founders of the HPHT, as well as the author's personal collection and other sources. Many have never before been published.